The Goodstock in colour Neon Yellow comes in size 7.75" x 31" x 13.8"wb. Evergreen logo complete. Same great quality at our sharpest price point. It is a Full concave made of Resin-7 hard rock maple. It features 5.0" Tensor alloy trucks and 52mm 99a wheels. Black griptape, Matte finish, logo knocks out to wood.
RESIN CONSTRUCTION

+ LIGHTER, STRONGER

Epoxy resin is used to press all our boards which make them lighter, stronger, and longer lasting than normal water-based decks.

TENSOR ALLOY STANDARD TRUCKS

+ GUARANTEED FOR LIFE

Standard trucks typically used on models less than 34" long.

ABEC 7 BEARINGS

+ LESS PUSHING, LONGER ROLL

Standard on every complete, Globe Abec-7 bearings spin faster and longer which means less effort and faster.

SUPER HIGH-REBOUND BUSHINGS

+ VERSATILE PERFORMANCE

Our high-rebound 92a durometer bushings are used in a variety of shapes across the line to match the functionality of each board.

PERFORMANCE WHEELS

+ FASTER SMOOTHER GRIPPER

Globe's high-rebound urethane formulas are abrasion resistant, smoother, faster, and provide excellent grip.
Artikelnummer 37105
Related Products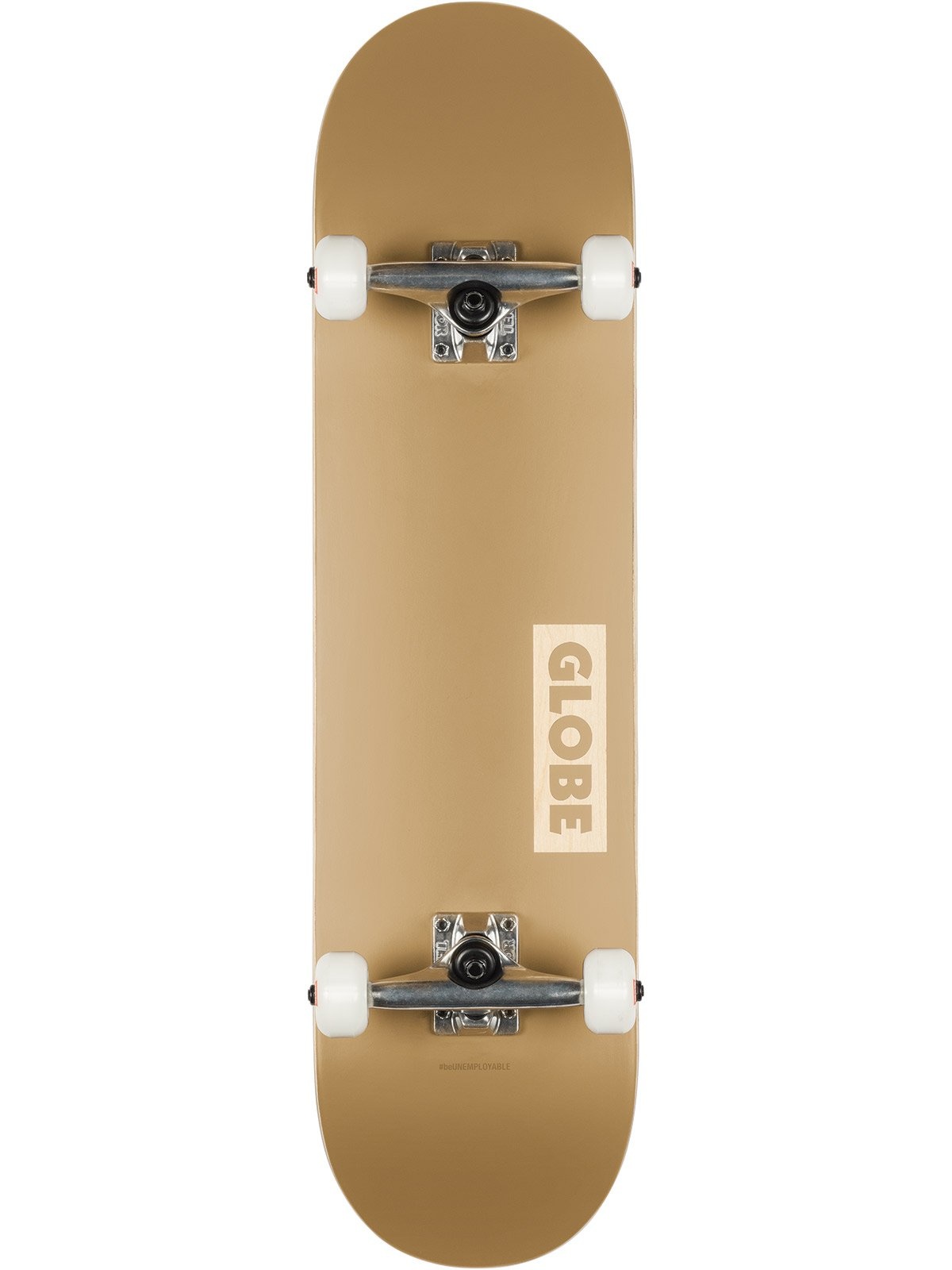 Globe Goodstock Complete 8.375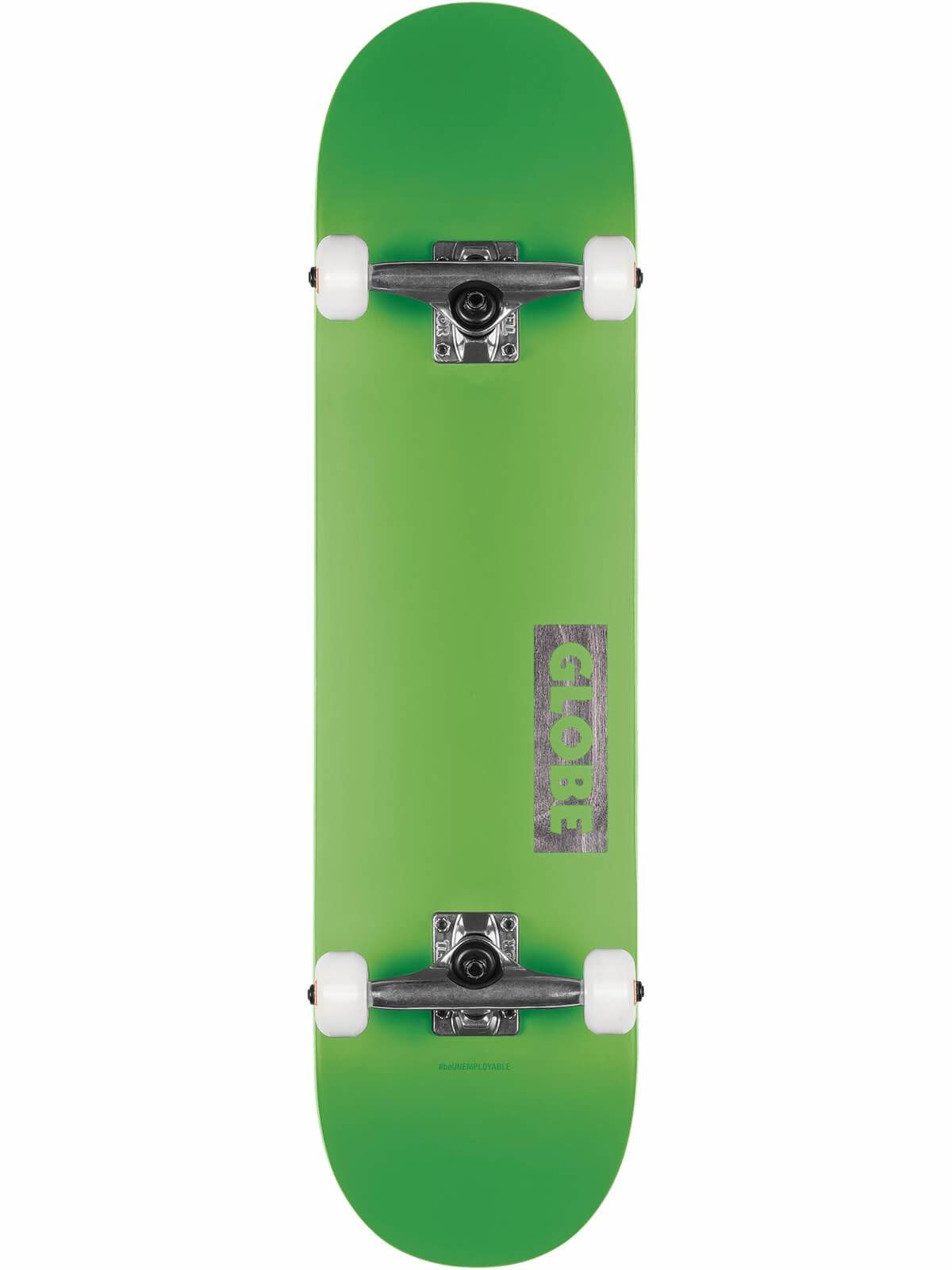 Globe Goodstock Complete 8.0"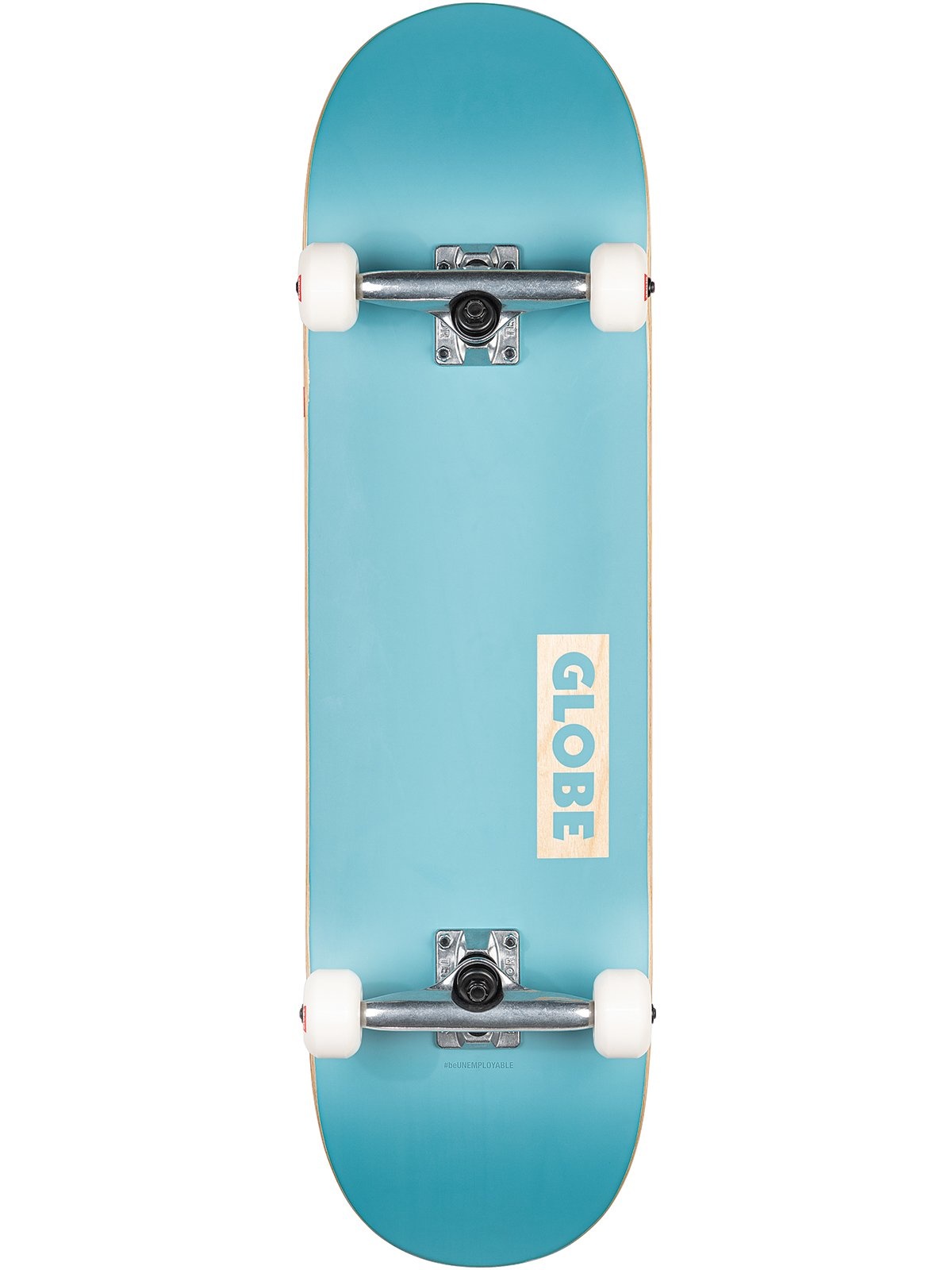 Globe Goodstock Complete 8.75"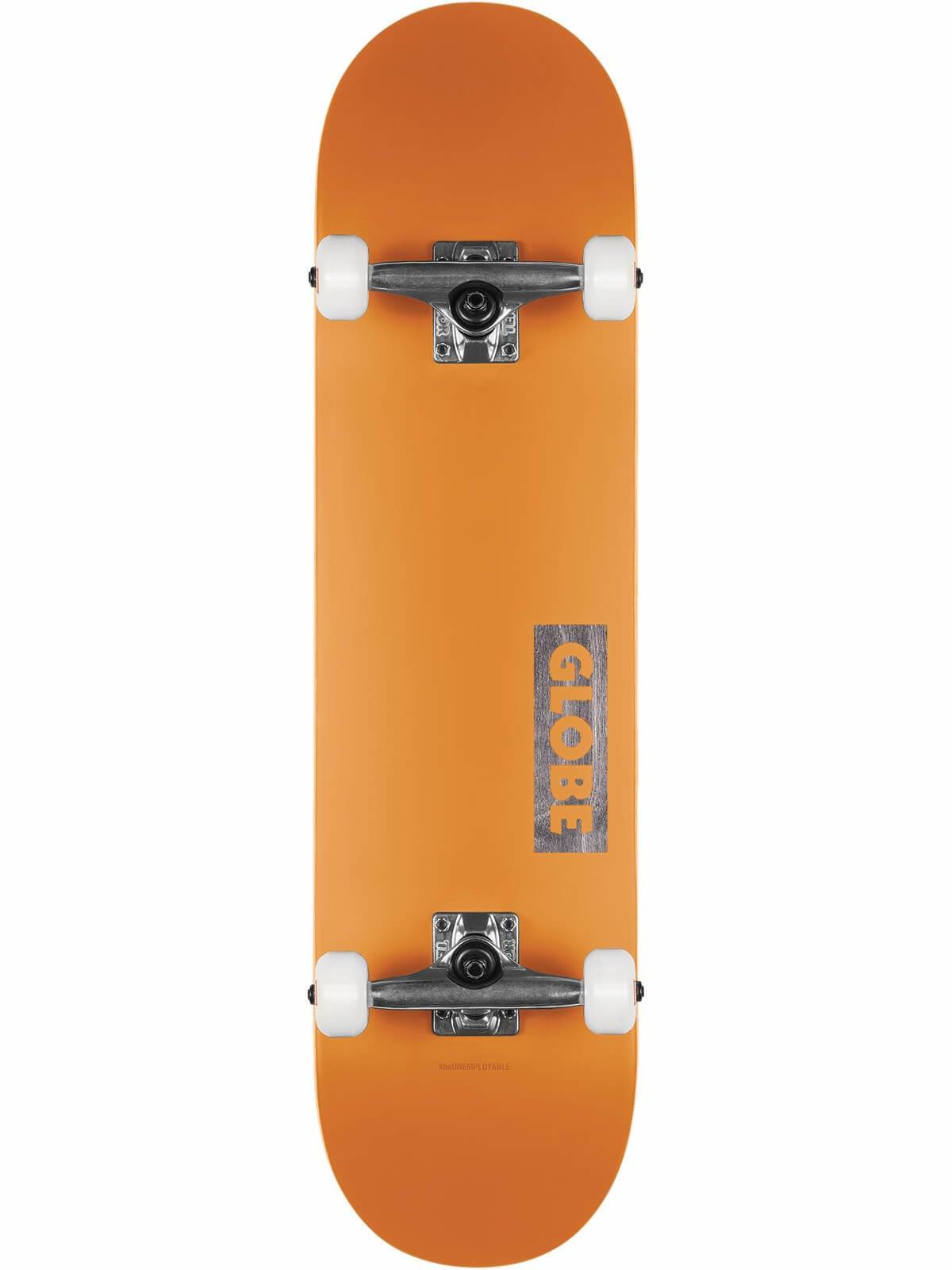 Globe Goodstock Complete 8.125"
Globe Goodstock Complete 8.375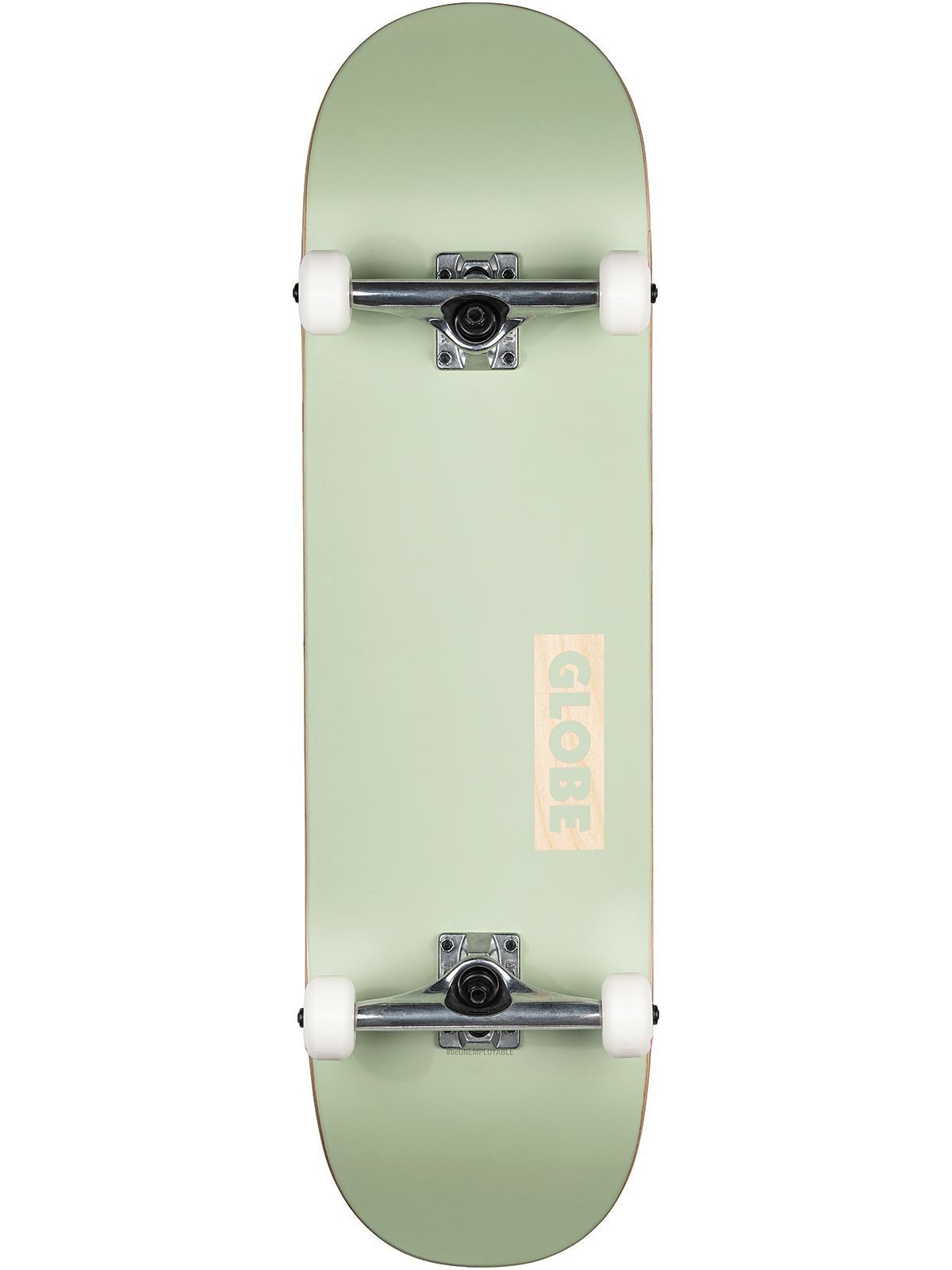 Globe Goodstock Complete 9.0"
Globe G2 On The Brink 8.0