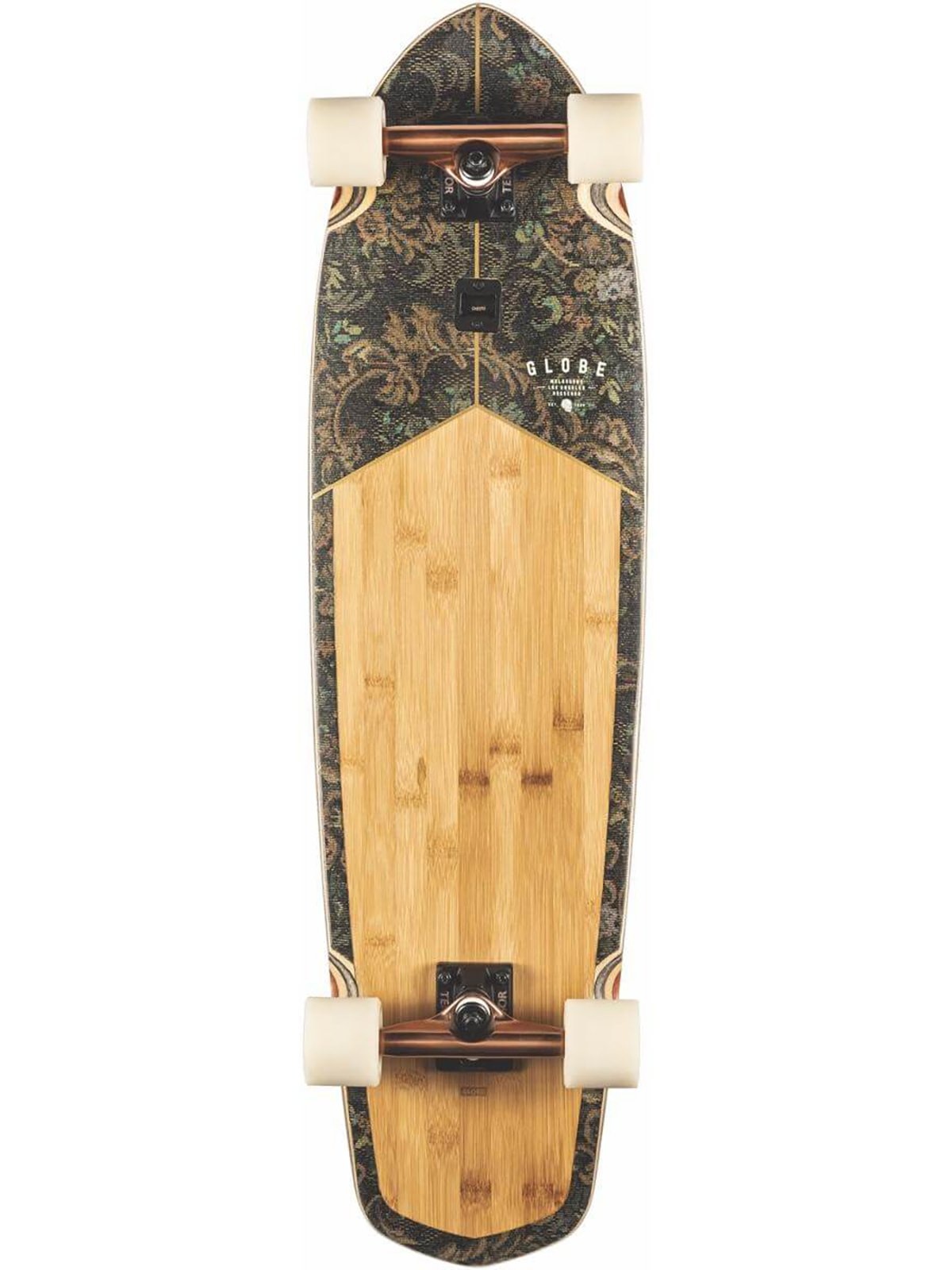 The Blazer XL in colour Bamboo/Floral Couch is a GLOBE long length diamond-tail with built-in bottle opener and soft conical wheels. It is available in size 36.25" x 9.75" x 21.5"WB. It is made of Bamboo. It has a mellow concave with kick tail and 6.0" Tensor alloy trucks with 62mm 78a wheels. It features a clear broadcast grip and fabric inlay art.
BAMBOO

+ ECO-FRIENDLY

The fastest growing "tree" on earth, bamboo is harder and a little stiffer than hard rock maple. The harvesting process doesn't require replanting and crops mature many times over in the span it takes maple trees grow.

TENSOR ALLOY STANDARD TRUCKS

+ GUARANTEED FOR LIFE

Standard trucks typically used on models less than 34" long.

ABEC 7 BEARINGS

+ LESS PUSHING, LONGER ROLL

Standard on every complete, Globe Abec-7 bearings spin faster and longer which means less effort and faster.

SUPER HIGH-REBOUND BUSHINGS

+ VERSATILE PERFORMANCE

Our high-rebound 92a durometer bushings are used in a variety of shapes across the line to match the functionality of each board.

PERFORMANCE WHEELS

+ FASTER SMOOTHER GRIPPER

Globeís high-rebound urethane formulas are abrasion resistant, smoother, faster, and provide excellent grip.
Artikelnummer 37090
Related Products