Thrasher
Thrasher Skateboard Magazine
Thrasher is al jaren populair in de skateboard scene, maar tegenwoordig wordt Thrasher ook door het bredere publiek opgepakt. Thrasher is bekend van het uitgeven van het meest spraakmakende skateboard magazine. Thrasher magazine is opgericht in 1981 en wordt vandaag de dag nog steeds beheerd door Jake Phelps.
Naast het magazine wat maandelijks uitkomt is Thrasher ook enorm bekend om het uitgeven van de jaarlijkse titel Skater Of The Year, welke sinds 1990 jaarlijks wordt uitgereikt, dit is één van de meest gerespecteerde titels die je als skater kan behalen. Daarnaast organiseert Thrasher jaarlijks King Of The Road, een wedstrijd waarin 4 pro teams van 5 skateboarders het tegen elkaar opnemen door een hele lijst met opdrachten te voltooien.
Thrasher is dus een echt core skateboard merk, gemaakt door en voor skaters.
Benieuwd naar de maandelijkse uitgave van Thrasher Skateboard Magazine? Deze zijn gewoon verkrijgbaar bij ons in de winkel. De voorraad is gelimiteerd dus wil je een Thrasher magazine scoren, wees er dan op tijd bij.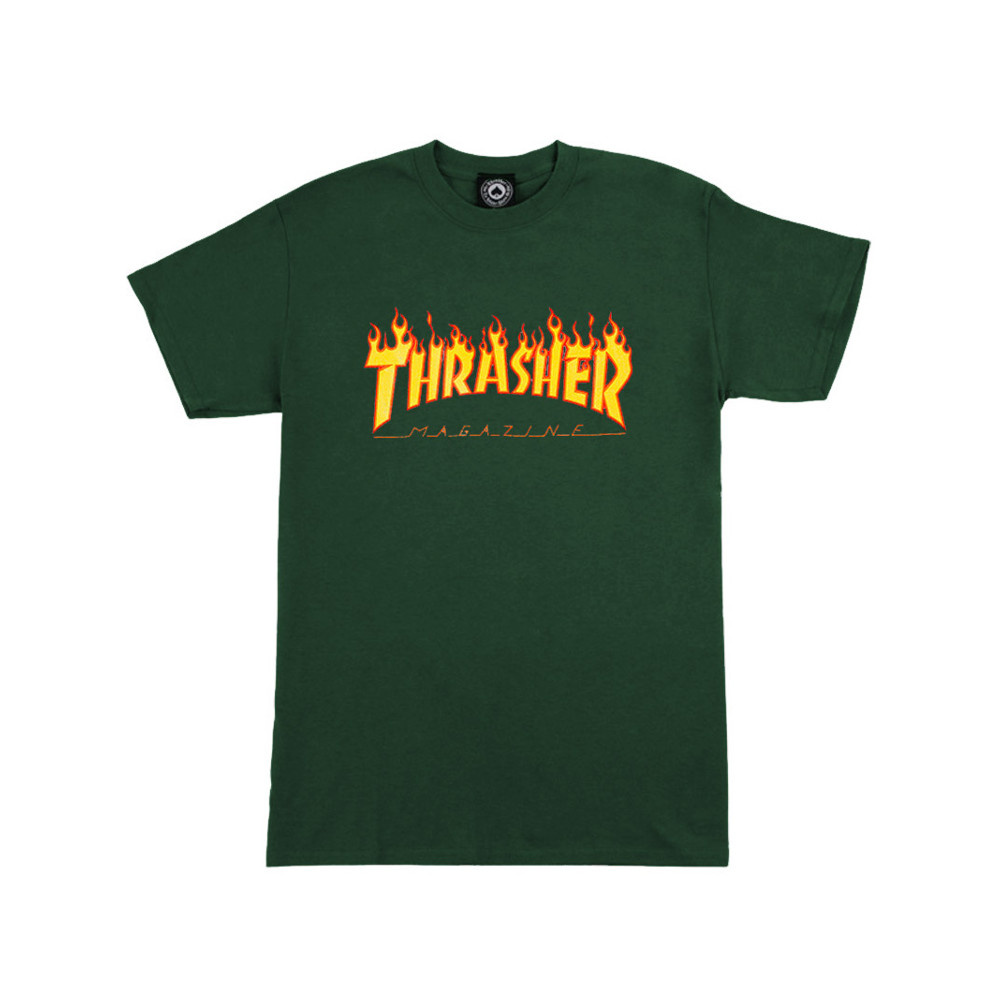 Thrasher Flame Logo T-Shirt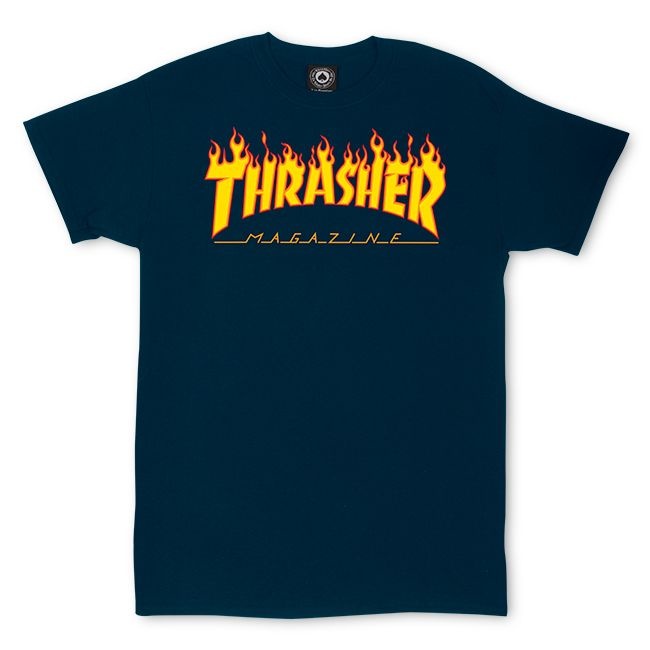 Thrasher Flame Logo T-Shirt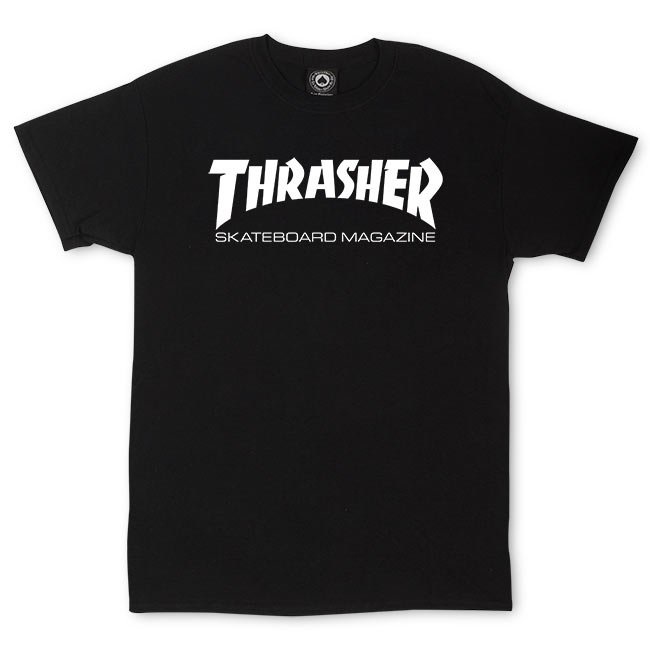 Thrasher Skate Mag T-Shirt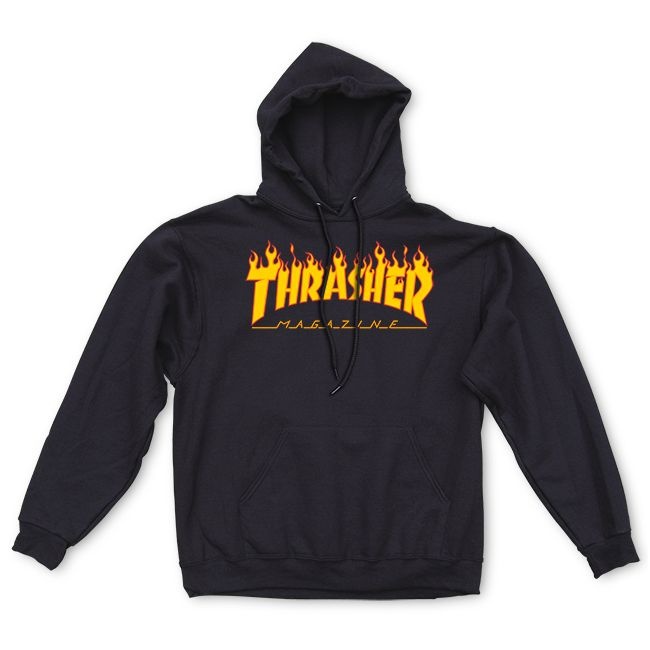 Thrasher Flame Logo Hoodie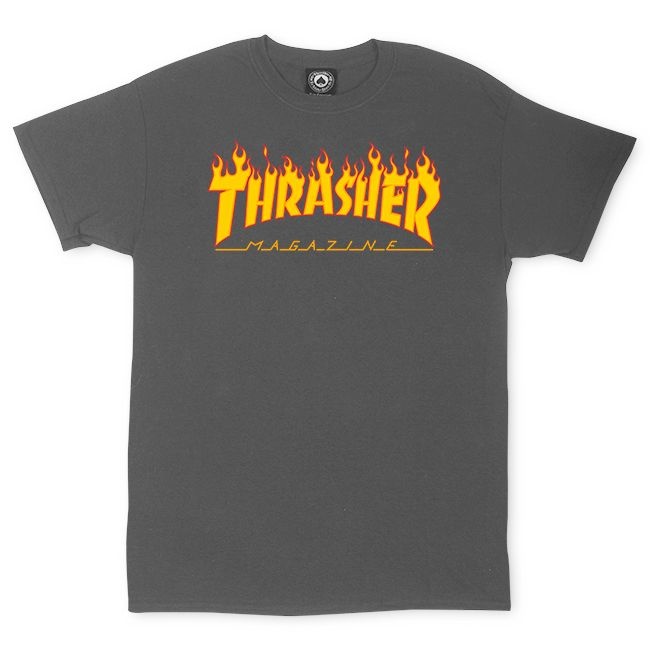 Thrasher Flame Logo T-Shirt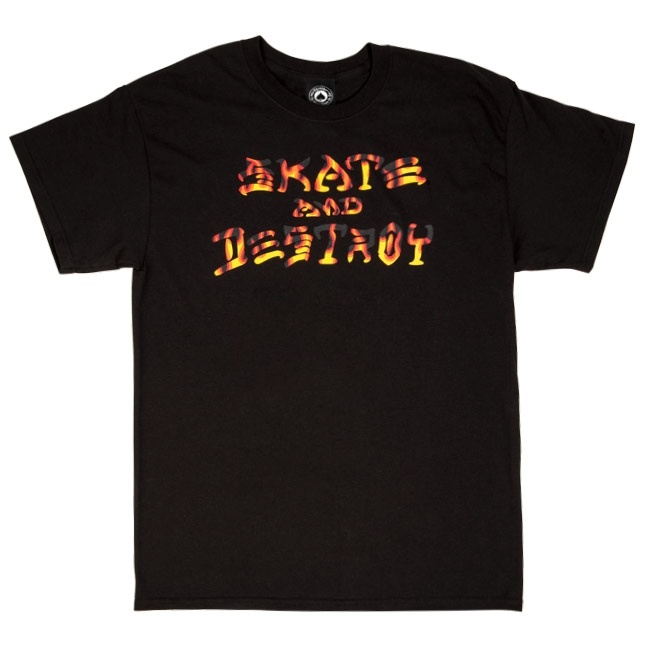 Thrasher Skate And Destroy BBQ T-Shirt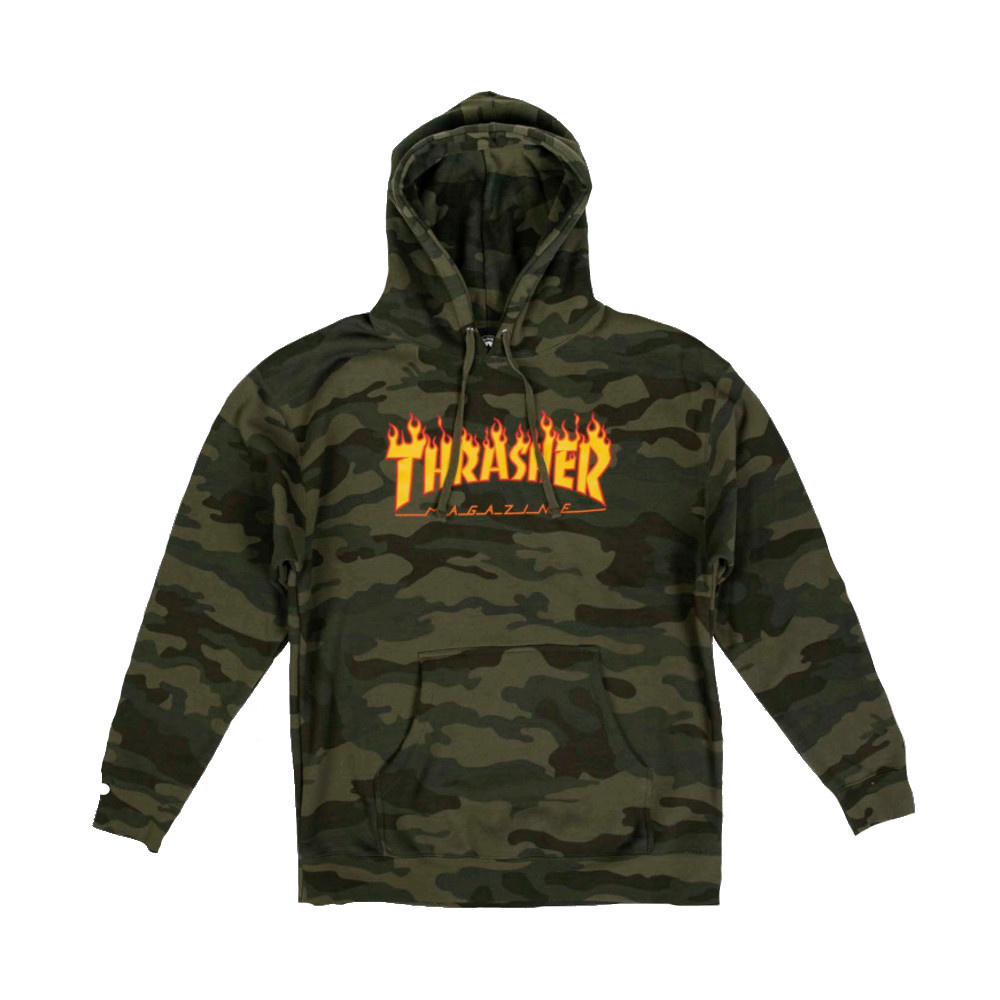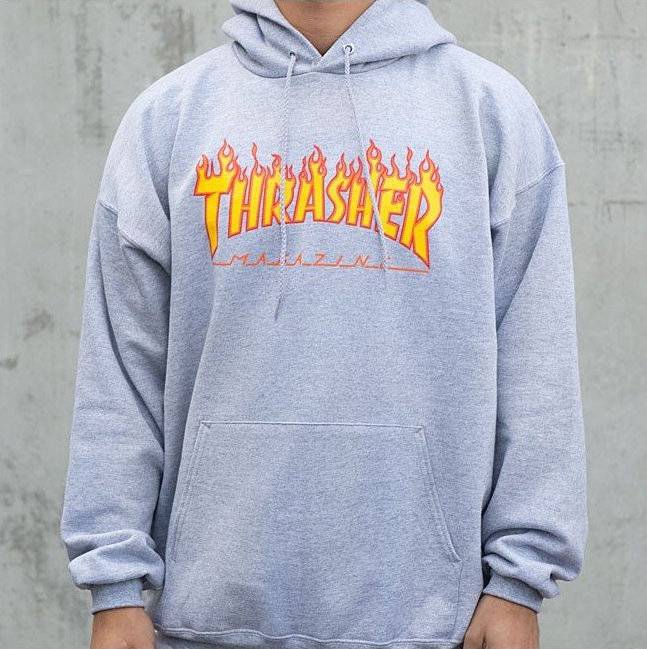 Thrasher Flame Logo Hoodie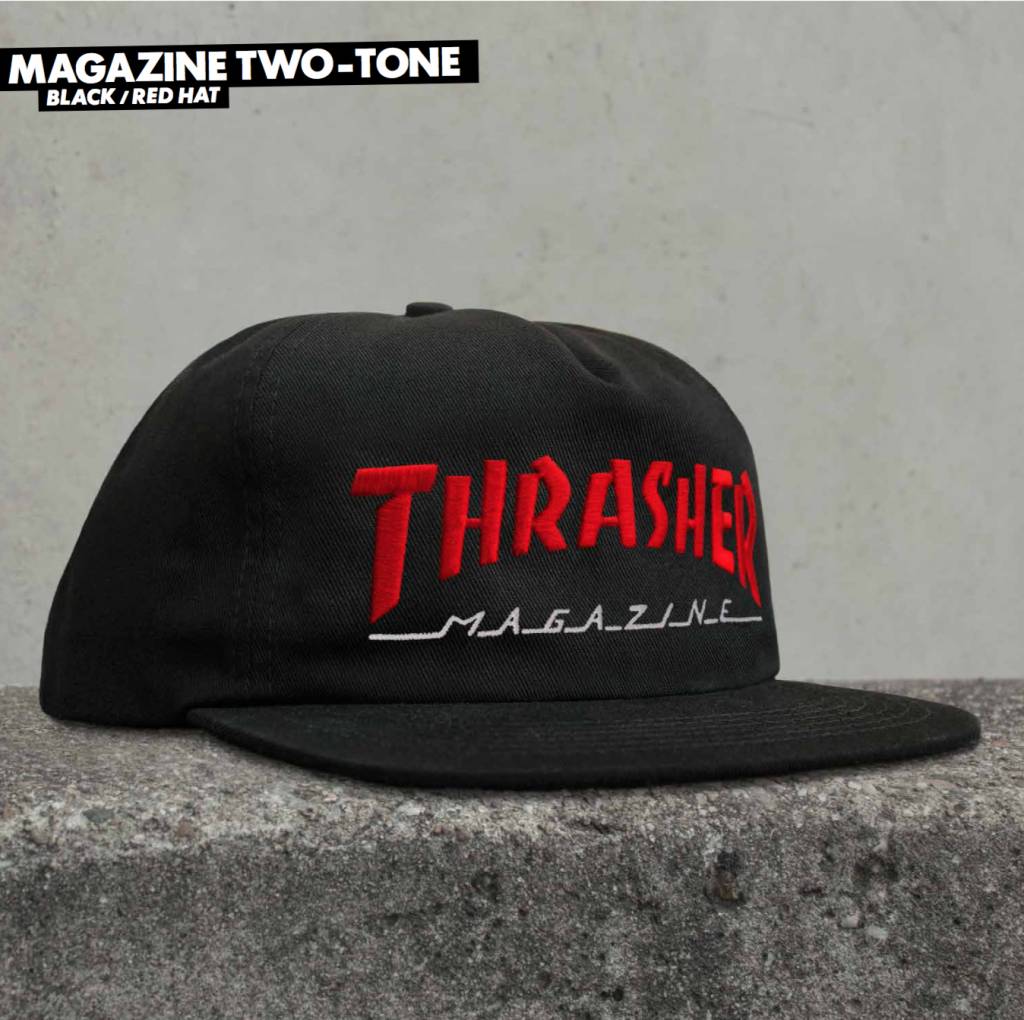 Thrasher Magazine Logo Two-Tone Hat